Monreale Cathedral Walking Tour in English
When: Every week
Where: Monreale
Language: English/Italian
One of Sicily's top tourist attractions, the cathedral of Monreale was meant to be a political statement, as well as an artistic one. The result is the greatest expression of the artistic tastes of the Normans in Sicily.
The Norman kings' concept of themselves as the highest secular and religious authority is represented here in an incomparable fashion. With its narrative mosaic cycle on a gold ground and its great monastery, the cathedral can rightly claim a place in the highest ranks of Europe's art history.
The Monreale complex was built by William II Hauteville after the English archbishop of Palermo sought, with the solid backing of the Pope, to assert his authority over the king by refusing to honour his father's wishes to be buried at Cefalù, and interring him, instead, in Palermo Cathedral. William II appointed his own archbishop and built a larger and more lavishly decorated cathedral, making it the royal pantheon. The results survive today almost exactly as built in the 1100s.
Discover this amazing sight with us by joining our Monreale Cathedral Walking Tour in English. Book Now!
Include:

Local Official Tour guide in English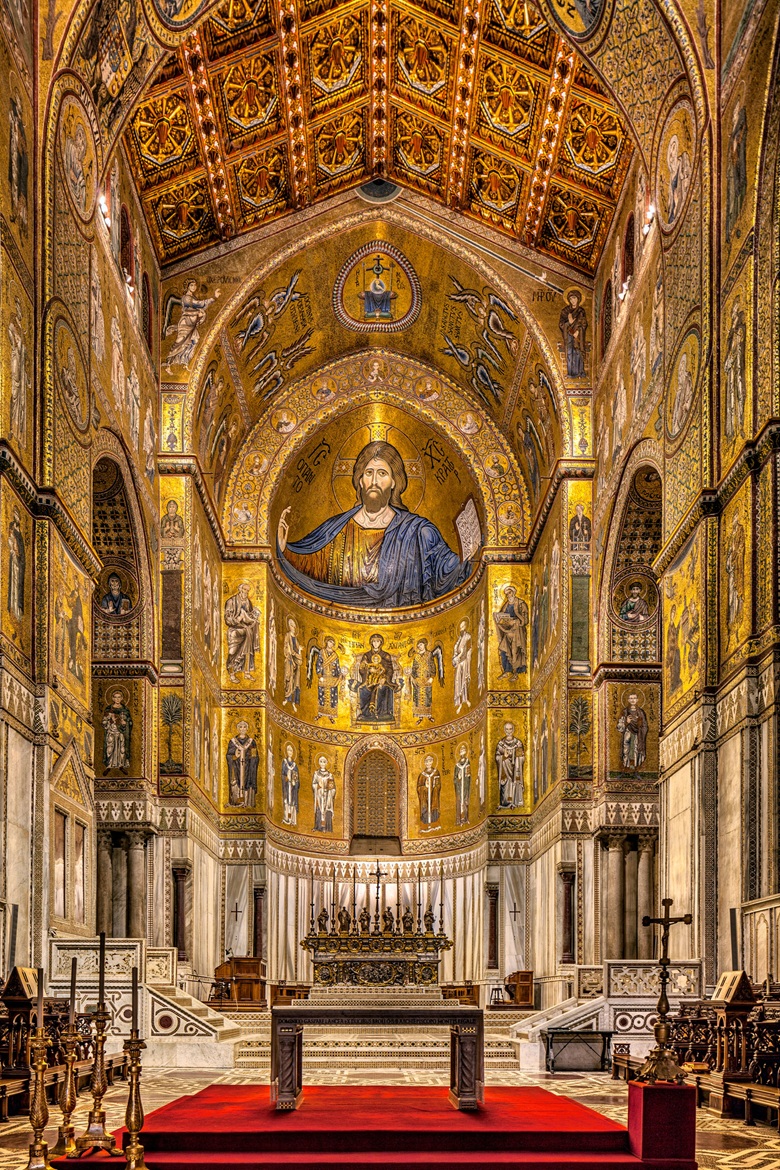 Any question? Contact us
If you need further information about the tour you can contact us.
We will get you back in a few minutes